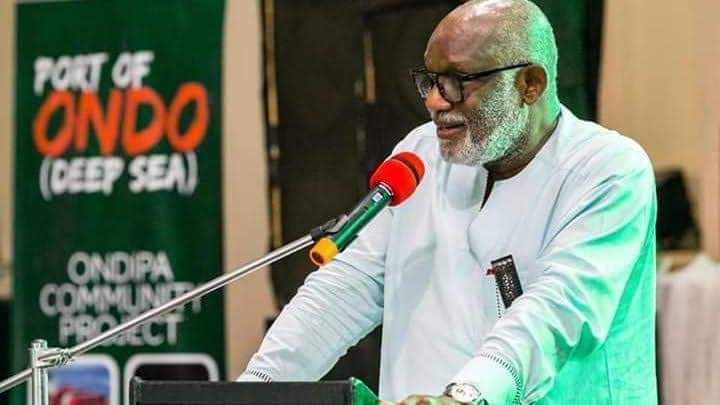 ‍
The governor, who thanked President Buhari and other FEC members, said the approval was an impressive parting gift from the Buhari administration.
"The Port Ondo is one of the most important projects of this administration. We are determined and committed to actualising this project that will set our state on the path of economic prosperity.
"Our dream for this port of Ondo is to serve as a conduit for our goods, agricultural produce, and very soon, our bitumen.
"It is the goal of this administration to ensure that the potential of Ondo State is maximised and that all necessary infrastructure required to make this a reality is put in place to achieve this," he said.
Akeredolu, who also appreciated Minister of Transportation, Hon. Mu'azu Jaji Sambo for hia intervention and commitment, said that the people of the state were grateful for his valuable services as history would be kind to him.
"We equally noted with candour, the role of the Minister of State for Transportation, our own, Prince Ademola Adegoroye.
" Your impactful struggles and efforts have started yielding enduring fruit of development. Indeed, you have proven to be a true representative of your people. Your doggedness is admirable..
"We also appreciate everyone who has, one way or the other, contributed to the process of getting this approval. It is just a phase. We expect that this development will renew our vigour and drive our passion to deliver the Port Ondo project.
"Like we say, we are planting a tree, under which shade we may not rest. Nevertheless, it is a worthy cause for the generation yet unborn. We are committed to any effort that targets the good of the next generation," he said
‍